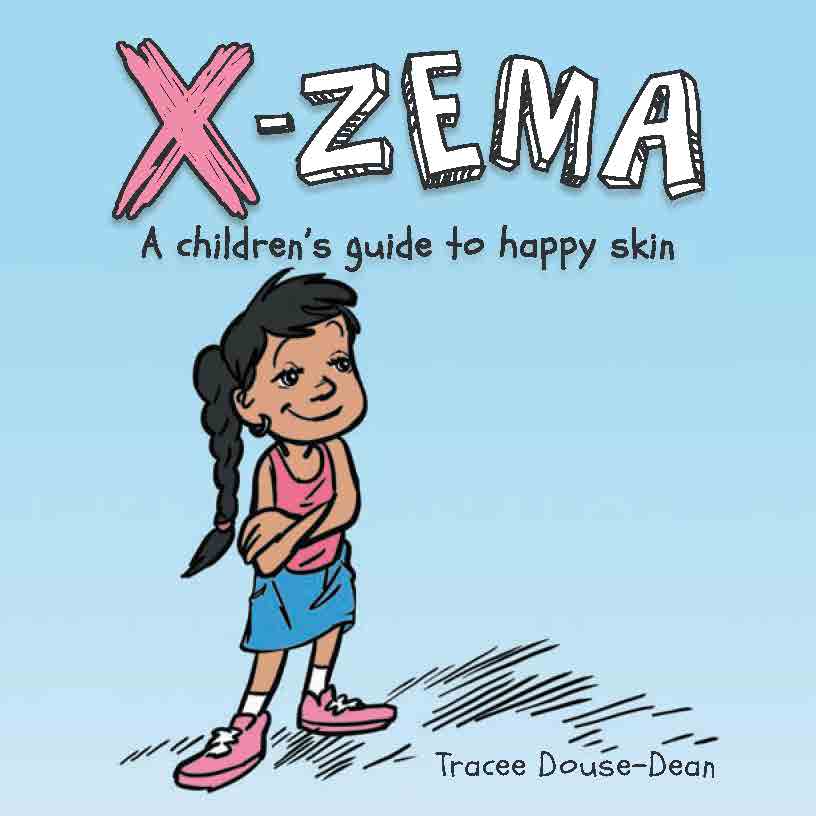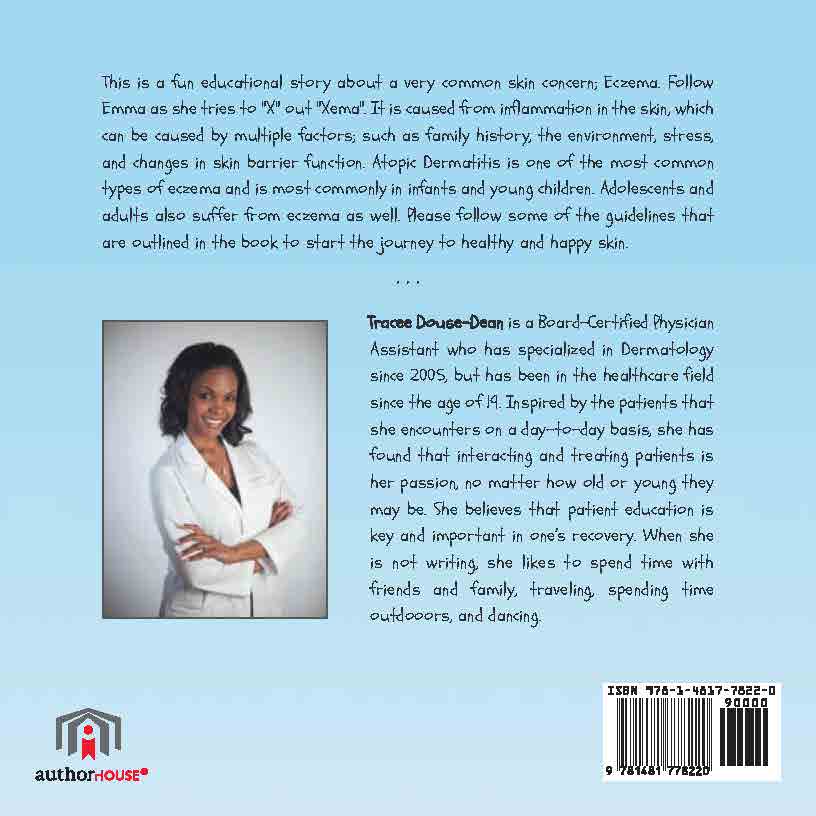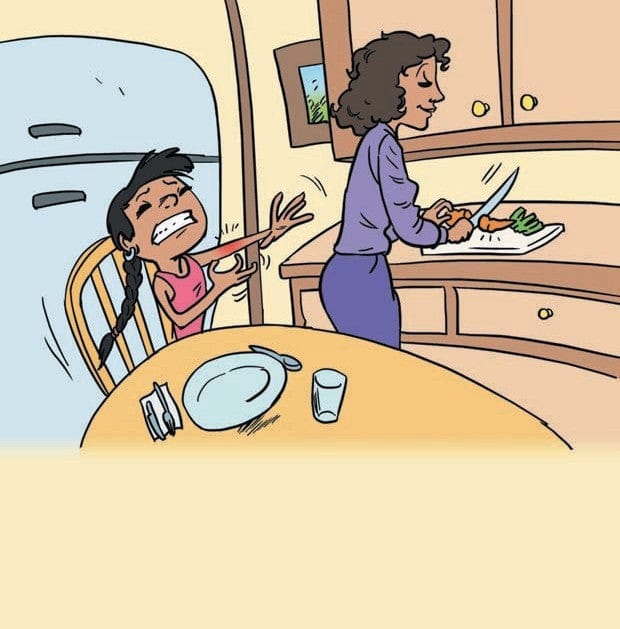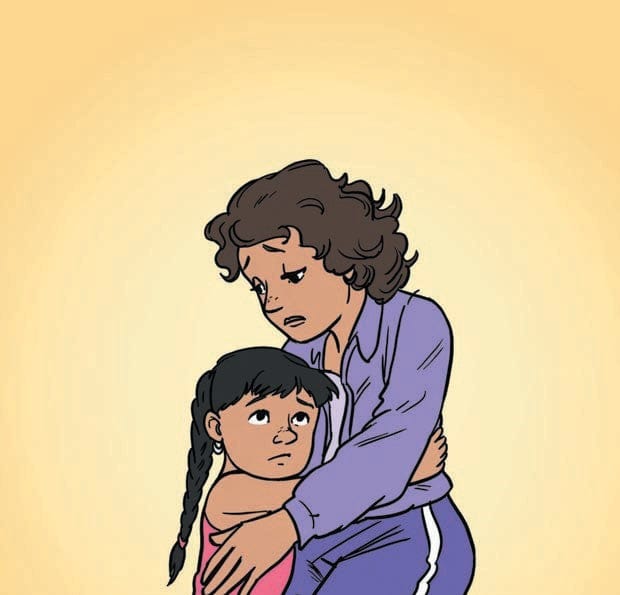 XZEMA - A Children's Guide to Happy Skin by Tracee Blackburn
About the Book

This is a fun educational story about a very common skin concern; Eczema. Follow Emma as she tries to "X" out "X-zema". It is caused by inflammation in the skin, which can be caused by multiple factors; such as the environment, stress, and changes in skin barrier function. Atopic Dermatitis is one of the most common types of eczema and is most common in infants and young children.

Adolescents and adults also suffer from eczema as well. Please follow some of the guidelines that are outlined in the book to start the journey to healthy and happy skin.

About the Author

Tracee Blackburn (formerly Douse-Dean)  is a Board-Certified Physician Assistant, nationally certified by the National Commission on Certification of Physician Assistants (NCCPA) and licensed by the state of Illinois. She has been serving in the healthcare industry since 1998 and has specialized as a PA in Dermatology since 2005. She also had the privilege of practicing in Adolescent and Pediatric Health and enjoys interacting with and treating children and teenagers. Tracee graduated from Midwestern University in Downers Grove, Illinois in 2005. She has worked in several entities of healthcare but found her passion in Dermatology where she has extensive experience in general, surgical, and aesthetic dermatology. She diagnoses and treats common dermatologic conditions, is proficient in detecting and treating skin cancers, performs basic and intermediate surgical procedures, and performs cosmetic and laser services. Her special interests are acne, eczema, psoriasis, benign skin lesions, and skin cancer. Tracee likes to focus her attention on patient education, as she believes it is a vital part of every patient's recovery.

She has written and published two children's books entitled "Wally The Wart" and "X-zema; A Children's Guide to Happy Skin".  They are available online through Amazon, Authorhouse.com, and Barnes and Noble. 

Tracee is a Certified Physician Assistant: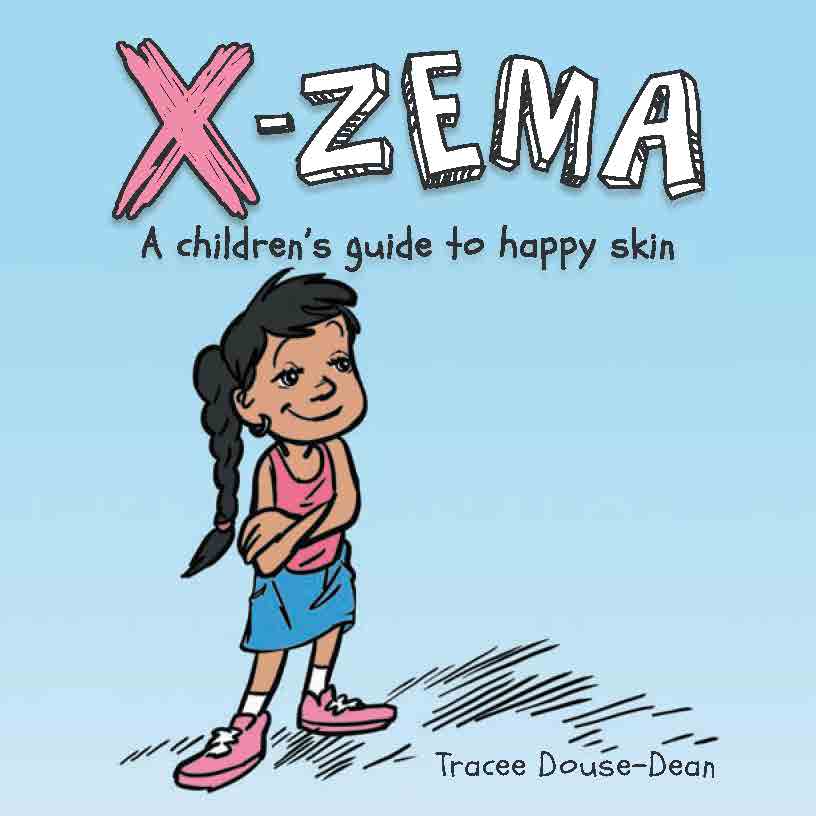 This product is rated 5.0 of 5.0 stars.
It has received 1 review.